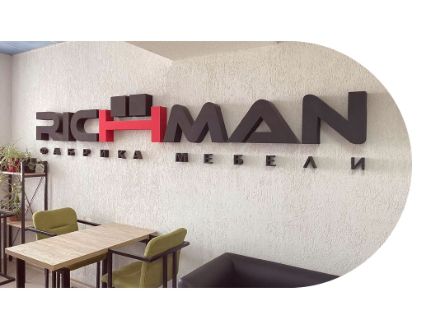 The RICHMAN Factory has 9 production workshops, inter alia, metalworking, woodworking (carpenter's), and sewing workshops, as well as 12 production floors, including pattern cutting, upholstery, and packing production floors.

The RICHMAN factory was founded by a professional team with huge experience in the furniture industry in 2014. Since that time we have been constantly working on our product-line extension as well as on improvement of service standards for our Partners.

We are Participated! It's done!
The RICHMAN Furniture Factory took part in the largest furniture exhibition in the USA - High Point Market.

To describe everything that happened these days is a very difficult task. After all, this is not just an exhibition. This is more than half of the city, which is not very small, by the way, and in every building there are salons, stands, representative offices. There was an impression that the whole world is represented here.

And it's not easy to find "your" clients here.The first pancake didn't turn out to be lumpy.There were many meetings. Now we will work on converting these negotiations into successful deals and long-term contracts.